Waitahinga trails are found 12 km past Bushy Park, inland from Kai Iwi on land owned by the Wanganui Council. Over 2012 and 2013 the Wanganui Tramping Club has done a wonderful job cutting and clearly marking a number of trails catering for various fitness levels. These trails pass through bush with a large diversity of species and some impressively big rimu and rata trees including the "hug tree" and the "nail tree".
NOTE: Unfortunately these trails are CLOSED in July and August
by insistence of the Wanganui District Council. Hopefully this situation will be changed eventually as it is a shame to lock up such a great trail system .
Take Rangititau Rd at Kai Iwi and follow it until Junction road goes off to the left. Take Junction road for maybe a kilometre and park at the well signed Quarry carpark. There is a good view from this road, but even better views from the Mt Egmont and Mt Ruapehu lookouts on the "Chicken run" trail (see banner above).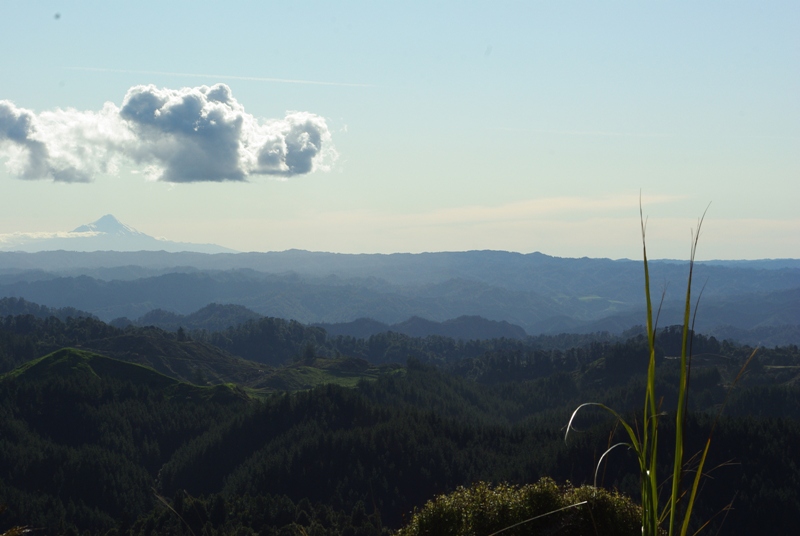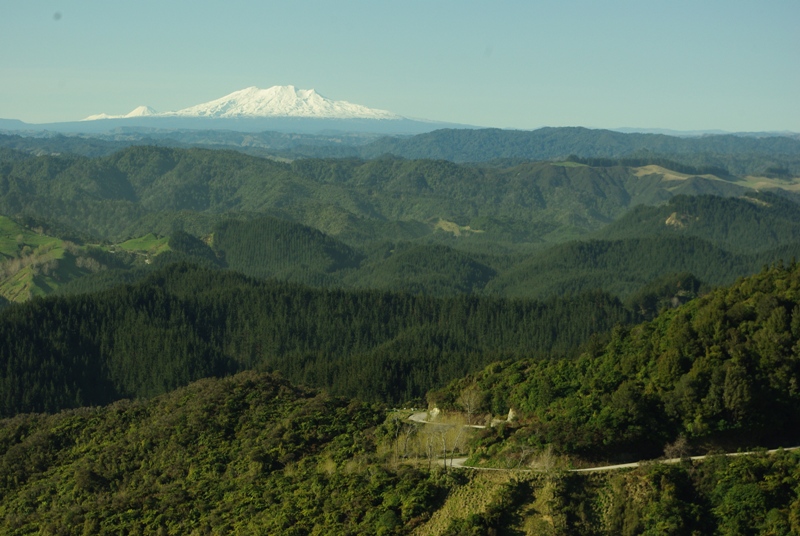 Views from the lookouts
300 metres up the Quarry Road from the carpark is a large sign with a map showing all the trails.
Click the picture of the sign below to open a powerpoint describing the walks (pdf version)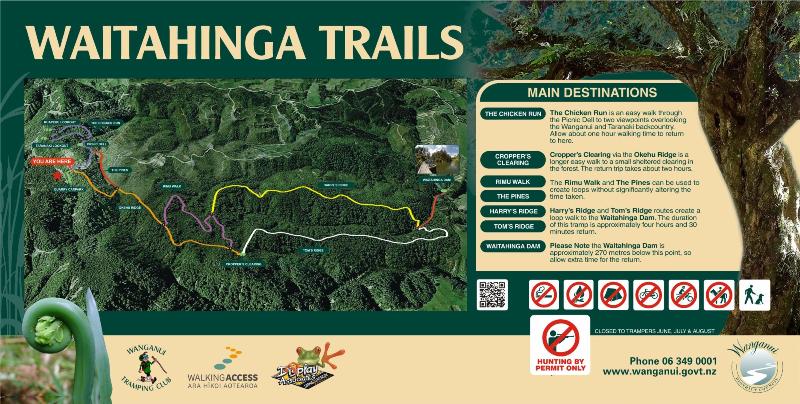 Although uphill from the car park, the Chicken run loop trail is an easy walk and the views from the lookouts make it well worth the effort. On route is a clearing ideal for picnics or lunch.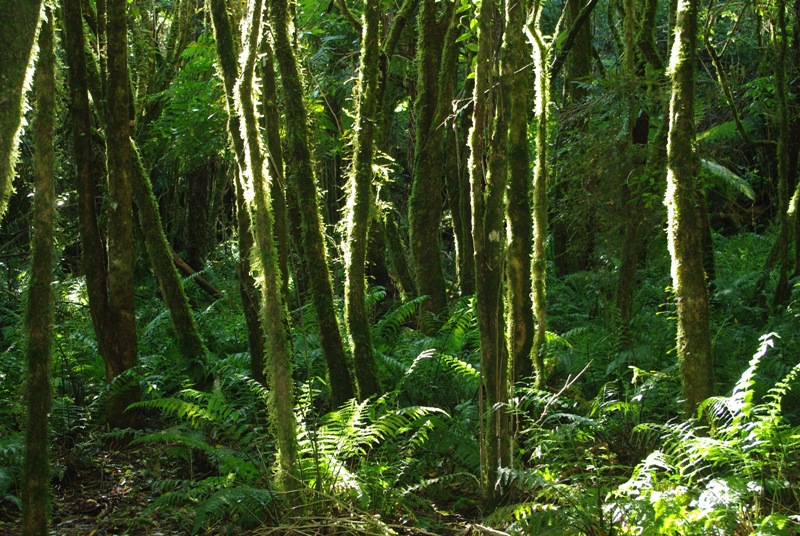 The Chicken run
The Okehu ridge walk has two loop tracks, one to croppers clearing and return, and a longer four hour loop down to the Waitahinga dam, once the source of Wanganui's water, via Tom and Harry's ridges. The dam is 250m lower in altitude than the start of the Okehu track so the return walk involves uphill walking.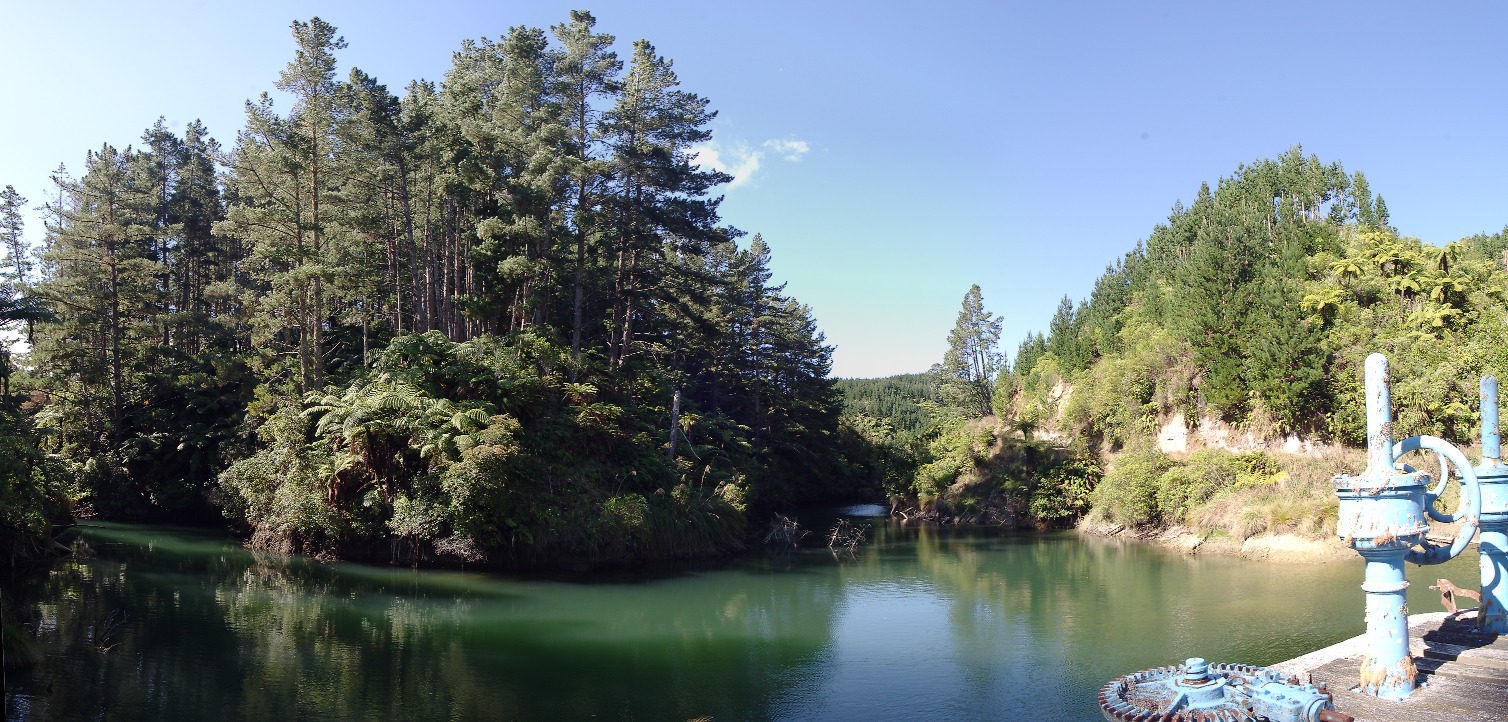 Waitahinga dam
For an ideal day walk, take the Okehu ridge trail that leaves from the big signpost. Have a snack at Croppers clearing then take Tom's track down to the Waitahinga Dam. Have lunch here, then head back along Harry's track until you hit the Okehu ridge track again. You can choose to follow this all the way back to the car park, or partway along it, take the Pines' trail. This takes you to the Quarry road and past the entrance to the Chicken Run trail as you return to the car park.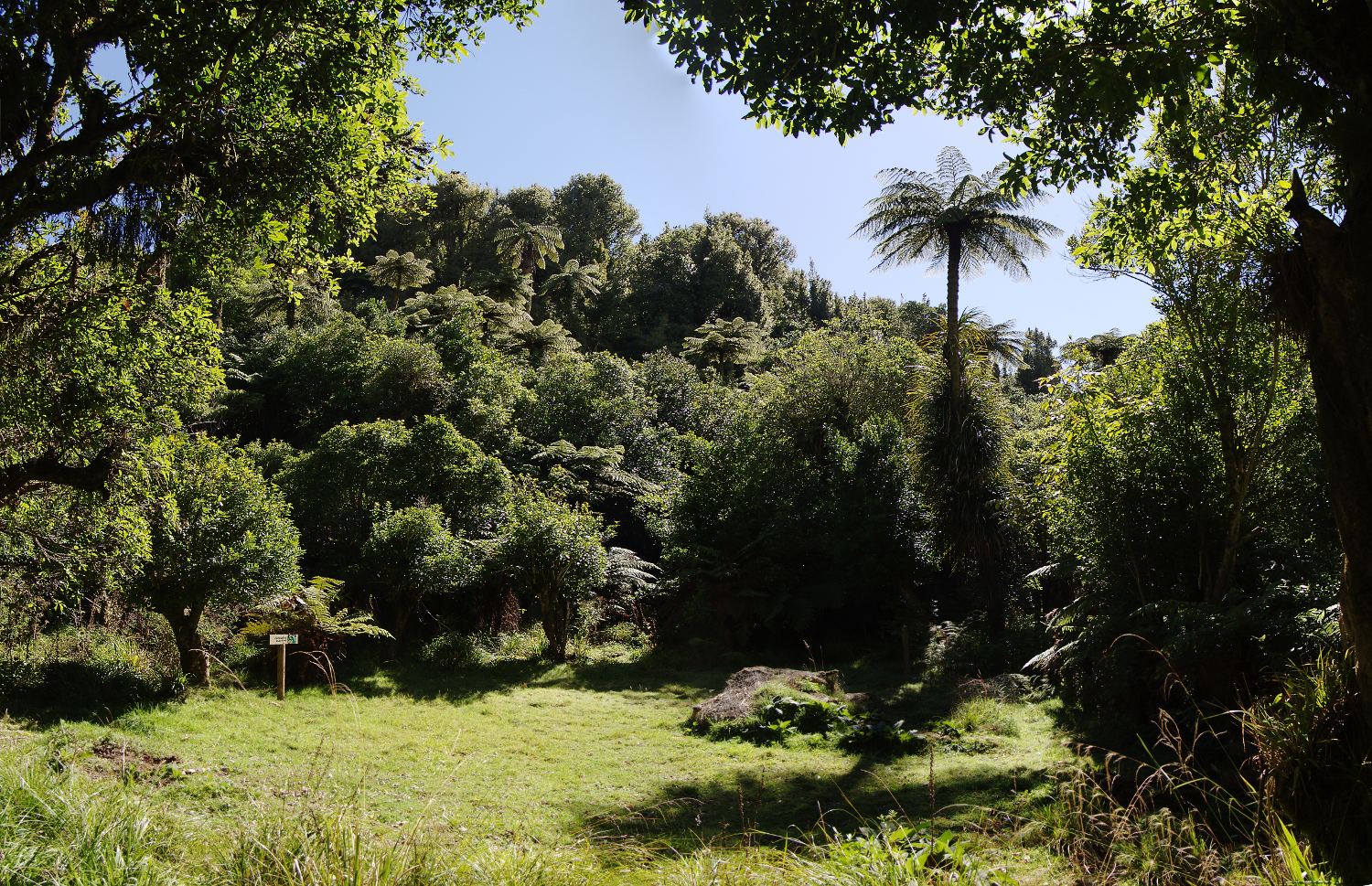 Croppers clearing