TRAMPERS
Humphries hut
Maungarau
Omaru river
Otaraheke hut
Pokeka
Pokeka alternative
route
Puteore
Tahupo
Train's
hut


DAY TRIPPERS
Kapara
Mangawhio lakes
Maumahaki reserve
Ngamatapouri
Pungarehu rapids
Rotokohu wetlands
Waitahinga trails
Waitotara R.mouth
Waverley inland
Waverley beaches
Weraweraonga
MAPS

OTHER STUFF
What's up DoC?
Peoples stories

CONTACT US

LINKS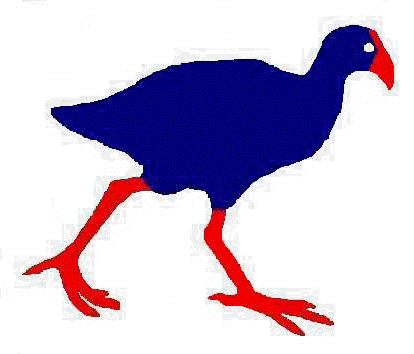 Trains Hut is a DoC hut situated about 4 hours walking up the Waitotara River from the Waitotara valley road end. Cars are parked on the public land on the left of the road just over the cattlestop. The first hours walk is on a public road formed into a bulldozed track which takes you to Kapara homestead/farm which is private land. Ignore locked gates on this track as it is public road all the way to Trains and beyond. (The black lines on the map are the edges of the public road and blue lines indicate the river.
For the next one and a half hours the route follows the packhorse road that separates the scrub covered Kapara farm and the river. There are 2 DoC swingbridges on this section. After the tunnel corner the track moves into heavier bush with DoC estate on both sides. Some of the track in this area is on high ledges above the river and side gorges. Very dramatic, but keep the kids under control! When the route breaks into open river bank you are approaching the Forks with the Omaru heading off to the right. Soon after is the Terereohaupa falls. Access to view them is just a little way downstream. The hut is about 10 minutes away. The section of the river between the falls and the hut is very picturesque. Also watch for the endangered blue duck here - one of the few places to see them in the wild.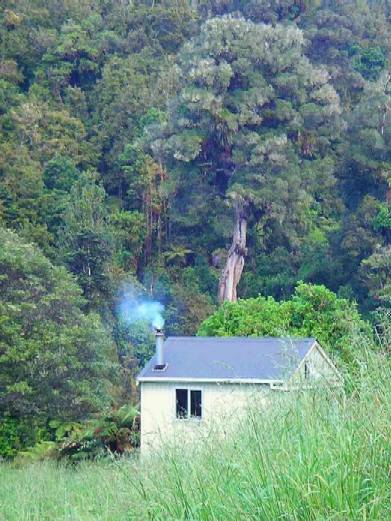 2004
The present Trains hut is a stupid design - it sleeps 8 or so but has cooking space for 2, packs have to be stored in the doorway, the water tank is just outside the door but you need to wear your boots - but with a small group it is a great place to stay.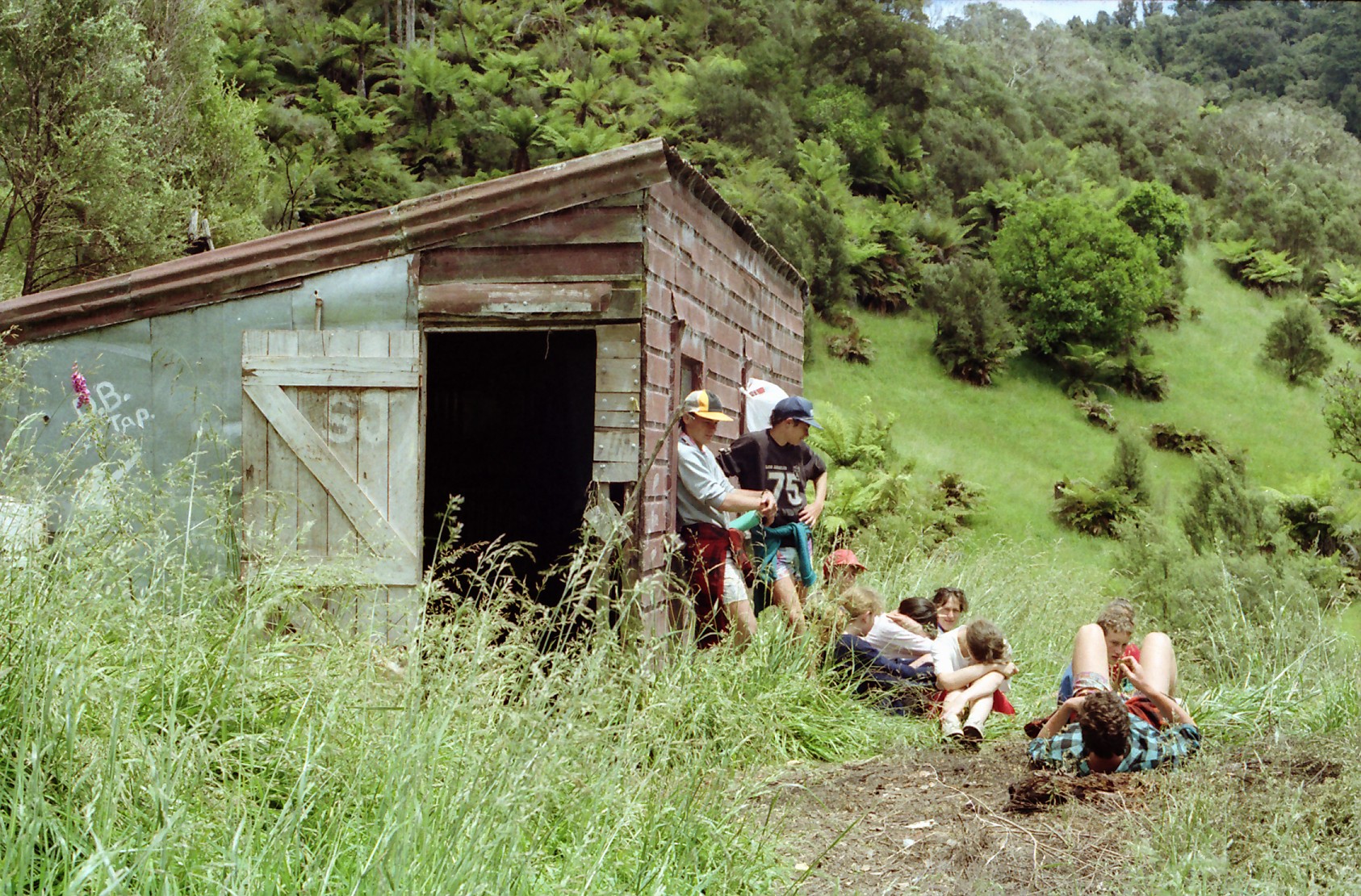 The Old Trains hut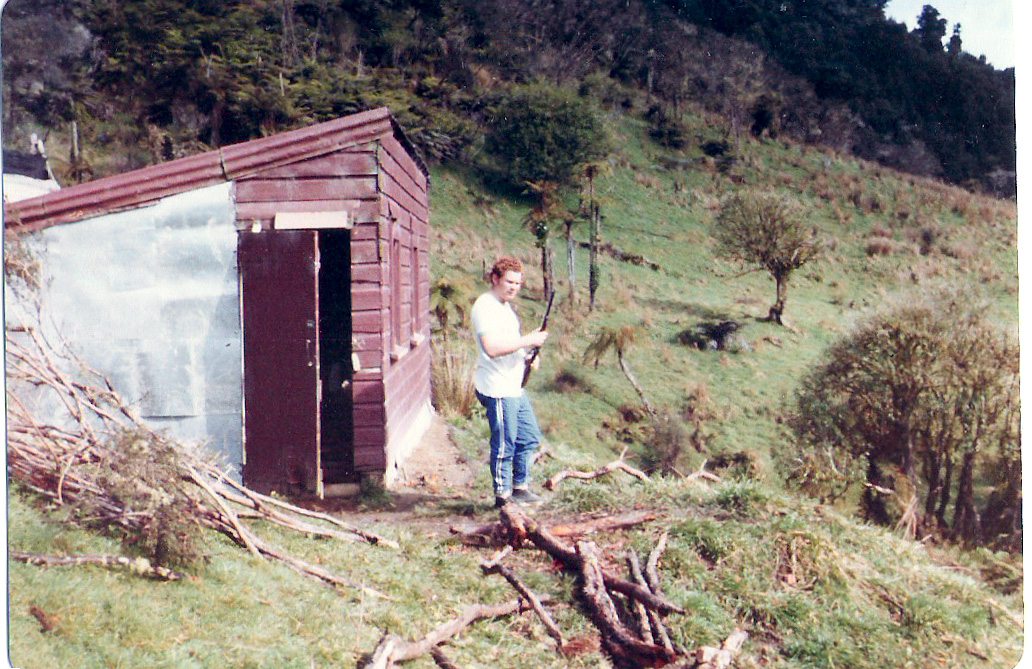 Photo by Neal Blackburn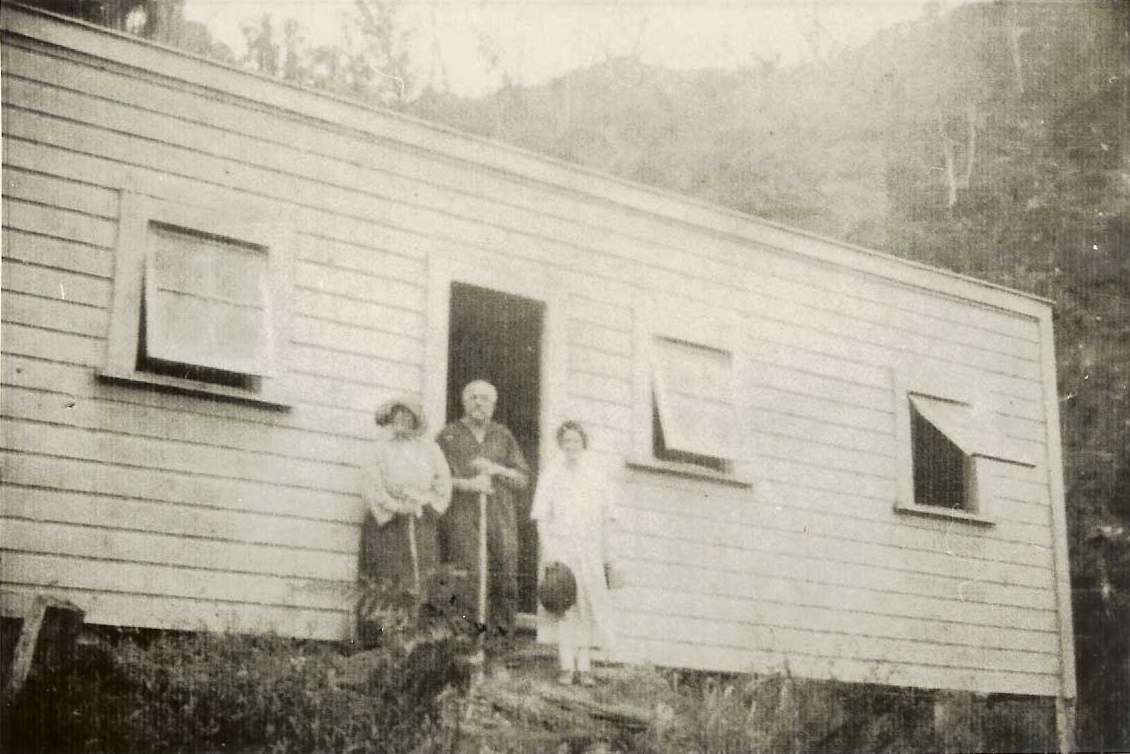 Trains hut in 1925
The 3 wire bridge at Trains has given practice and fun for years. It has now been replaced with a more substantial bridge.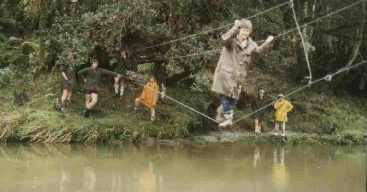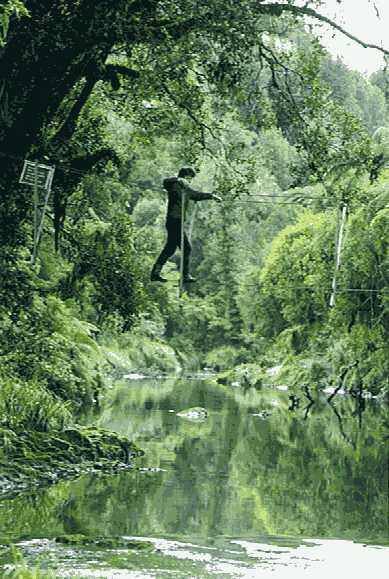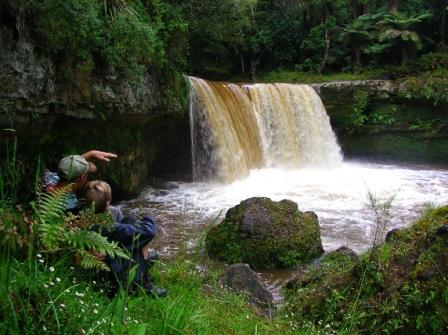 Tereohaupa falls at Trains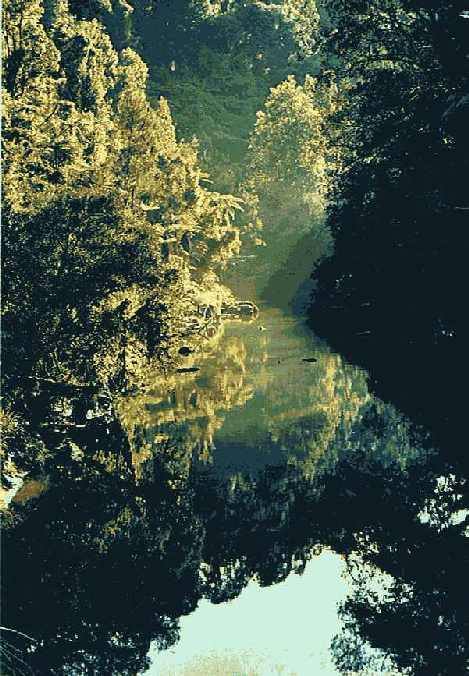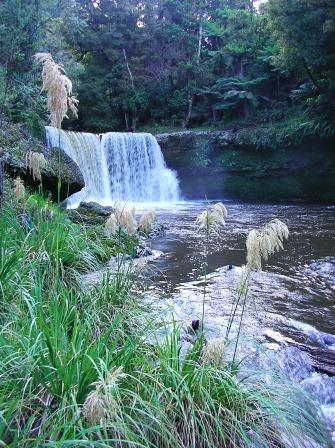 Trains reflections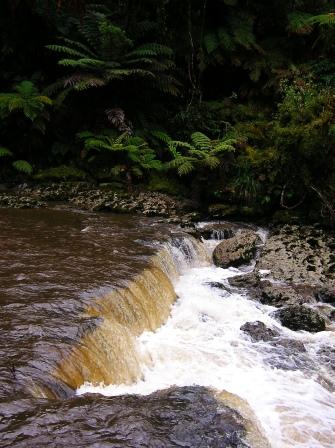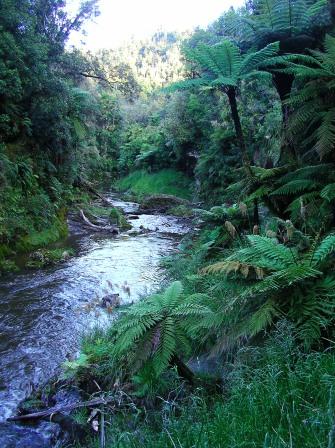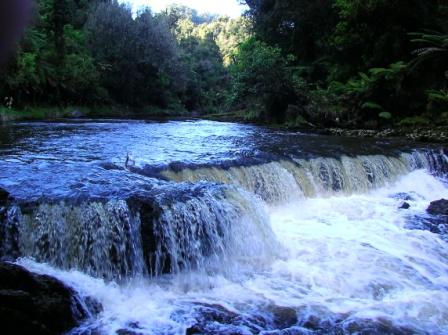 Typical DoC signage of this area for years.
(Pokeka got no sign)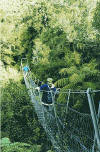 On the way to Trains




the small waterfall at Trains



an alternative track to Trains along this ridge





These blue ducks were photographed just above Trains hut.
The same photographer has seen them at Kapara in the past. Jet boat tours will ensure they will not be there again.