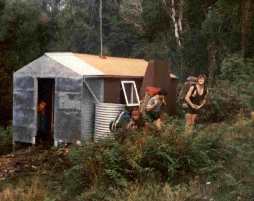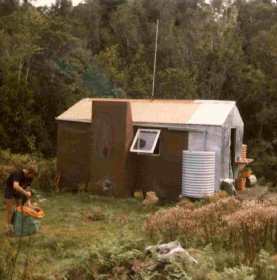 Otaraheke = gone Humphries = gone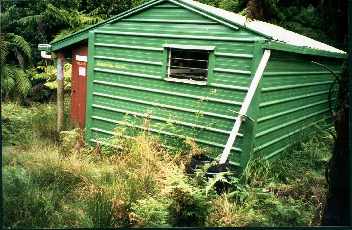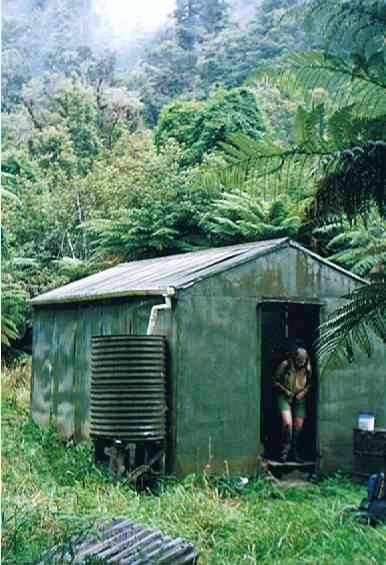 publicly built Maungarau = gone Pokeka = gone
Read the sorry saga of Maungarau hut. Read about Humphries and Otaraheke huts. Pokeka Hut is gone - Dec 05.The track to Pokeka, along a public paper road, has been allowed to be hijacked. Read about Rotokohu wetlands. Deer are no longer expected to be retained within deer fencing on the adjacent farm and now roam the edge of this forest and the Rotokohu swamp. Cattle are several kilometres into the public forest up the Pokeka stream, maybe with some herbicide help. DoC would like to pretend that 67 km of track in this area no longer existed. Signage is almost non existent.



The original conservation area and the area abandoned by DoC
A new bridge planned lacks many of the recreational opportunities that would occur if a bridge was built at the location suggested by the Wanganui Tramping club.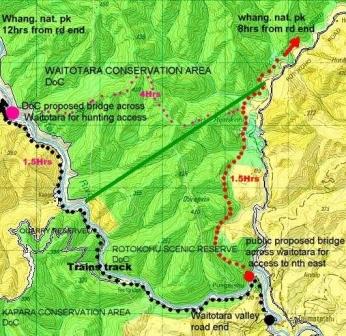 proposed bridge site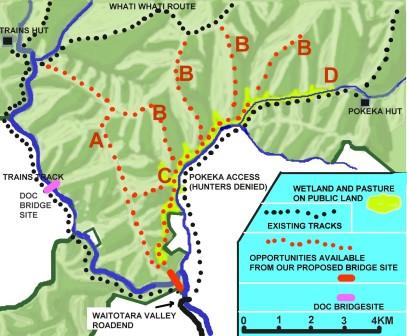 Click on these maps (and use the icon at the bottom right to enlarge them) and compare the great network that existed at present with what DoC aimed for and have now delivered. Compare Mt Egmont's area with its numerous huts, with the area in this region that DoC wishes to be free of huts. Or is it free of work and pesky people? This is OUR area. Yeah right.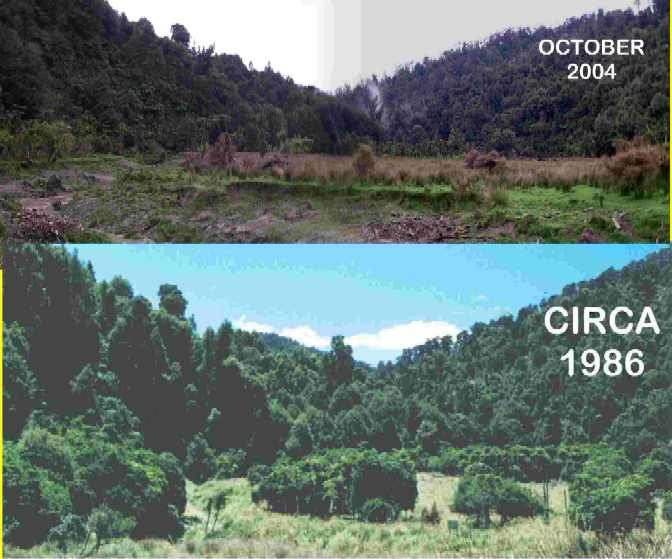 15 years of DoC Whanganui